Recruit
Posts: 23
Joined: Mon Feb 04, 2008 2:02 pm
Recruit
Posts: 23
Joined: Mon Feb 04, 2008 2:02 pm
Building GBU-38's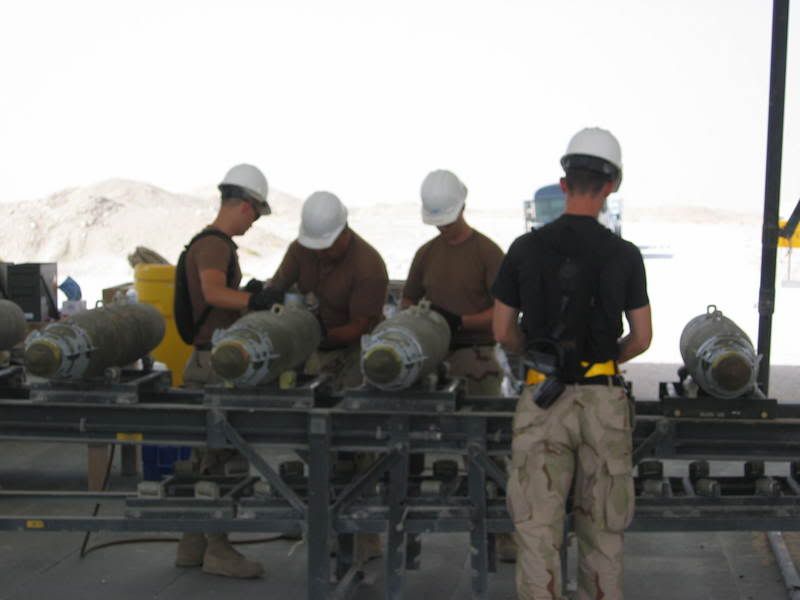 Good Soldiers Never Die
Posts: 1899
Joined: Tue Mar 22, 2005 1:35 pm
Your Gulf War Unit: 2nd Brigade 1st Infantry Division
Location: Central Florida
Contact:
Nice pics, I could feel the heat just looking at them.
Dagger X-Ray - ARMY
(12/91 - present) - miss the service
(9/90 - 12/91) 2nd Bde
1st Infantry Division
- Desert Shield / Desert Storm Combat VET
(9/88 - 9/90) C-17th Signal Battalion of 22nd Signal Brigade - Sachsenhausen Bar Scene VET
(4/88 - 9/88) AIT Fort Gordon, Ga
(12/87 - 3/88) Basic Training Fort Jackson, SC
"People sleep peacefully in their beds at night only because rough men stand ready to do violence on their behalf."
-George Orwell
"I am a soldier, I fight where I am told, and I win where I fight."
- General George Patton
Good Soldiers Never Die
Posts: 1093
Joined: Sun Dec 18, 2005 3:37 pm
Your Gulf War Unit: 354th TFW
Location: Indiana
If you ain't AMMO, you ain't shit. lol
Desert Storm, KFIA, Dec. '90- May '91
RAF Alconbury, UK. '90-'92
KI. Sawyer AFB, MI. '92
434th ARW/LRS, Grissom ARB, IN. 2007-Present
OIF 506th ELRS, Kirkuk, Iraq Sept. '09-Jan. '10
Recruit
Posts: 23
Joined: Mon Feb 04, 2008 2:02 pm
I.Y.A.A.Y.A.S. !!!
That's hottest most humid desert I've ever been to!
No chocks and no brake man! That's a c-130 that rolled through the concrete barricades! BAD DEAL!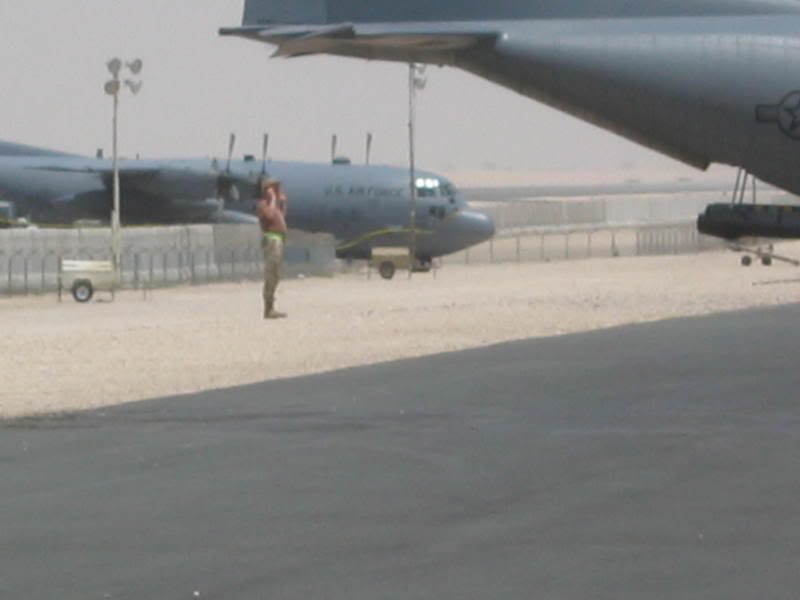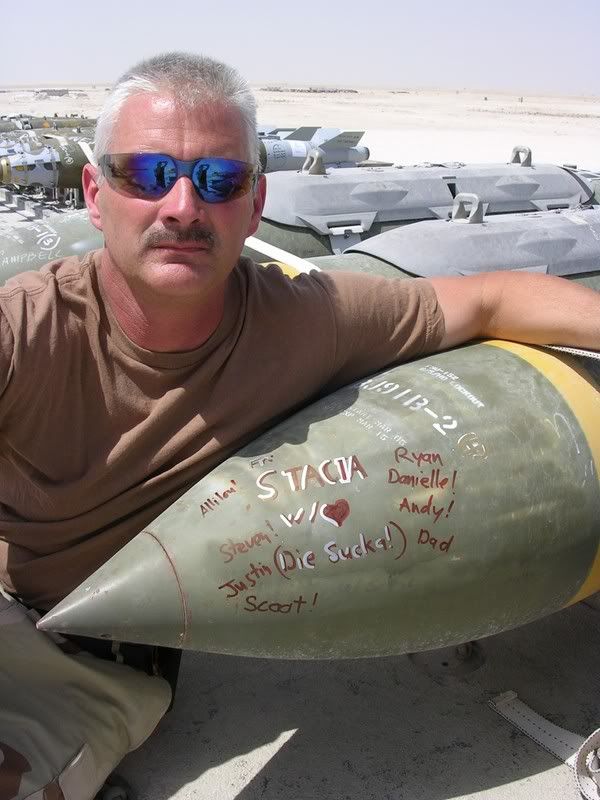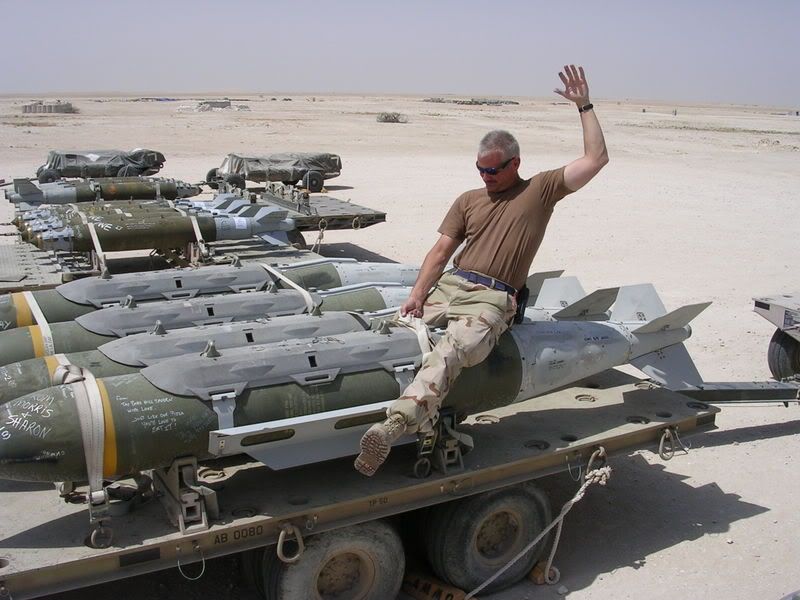 Good Soldiers Never Die
Posts: 1093
Joined: Sun Dec 18, 2005 3:37 pm
Your Gulf War Unit: 354th TFW
Location: Indiana
I'm ex- AMMO, I tried to get back into it, but couldn't, I enjoy my new career field, and enjoy working with all of the guys in my shop. Can't wait to get tech school done and over with. lol
Desert Storm, KFIA, Dec. '90- May '91
RAF Alconbury, UK. '90-'92
KI. Sawyer AFB, MI. '92
434th ARW/LRS, Grissom ARB, IN. 2007-Present
OIF 506th ELRS, Kirkuk, Iraq Sept. '09-Jan. '10